Casting Call
PLEASE READ THE ENTIRE POST BEFORE APPLYING!
INCOMPLETE APPLICATIONS WILL NOT BE ACCEPTED
Thank you so much for applying for the Casting Call!!
I'm looking for a few ladies with NO modeling experience who would love the opportunity to be a model for a day.
Here's what you need to know:
Your session will take place at the studio in Leicester
No modeling experience preferred/needed!
You MUST be 18 years of age or older to participate in this casting call
There will be a £50 booking fee due at the time of choosing the date for your session, but this will be double backed to you to go TOWARDS your product purchases! However, if you choose not to purchase any of your gorgeous images, the booking fee is non-refundable, even if no products are purchased.
Selected models will be required to sign a full release for Sarah Rachel Boudoir's unlimited use of images. The images may/will be used for marketing/promotional purposes and/or displayed in both print and digital format at the photographers discretion.
FOR MODELING, YOU WILL RECEIVE THE FOLLOWING:
Complimentary in studio session (£195 session fee WAIVED!)
Professional hair and make up
Reveal and Ordering appointment
Access to client closet pieces
Professional guidance in posing and facial expressions
£100 print credit to use towards products (doubled from £50 booking fee)
20% off collection purchases
The experience to be a model for the day!
If you are interested, please fill out the application at the end of this page.
**Products and digitals may be purchased separately at your reveal and ordering appointment.
Here are some images shot by Sarah Rachel Boudoir!
WARNING: MAY CONTAIN NUDITY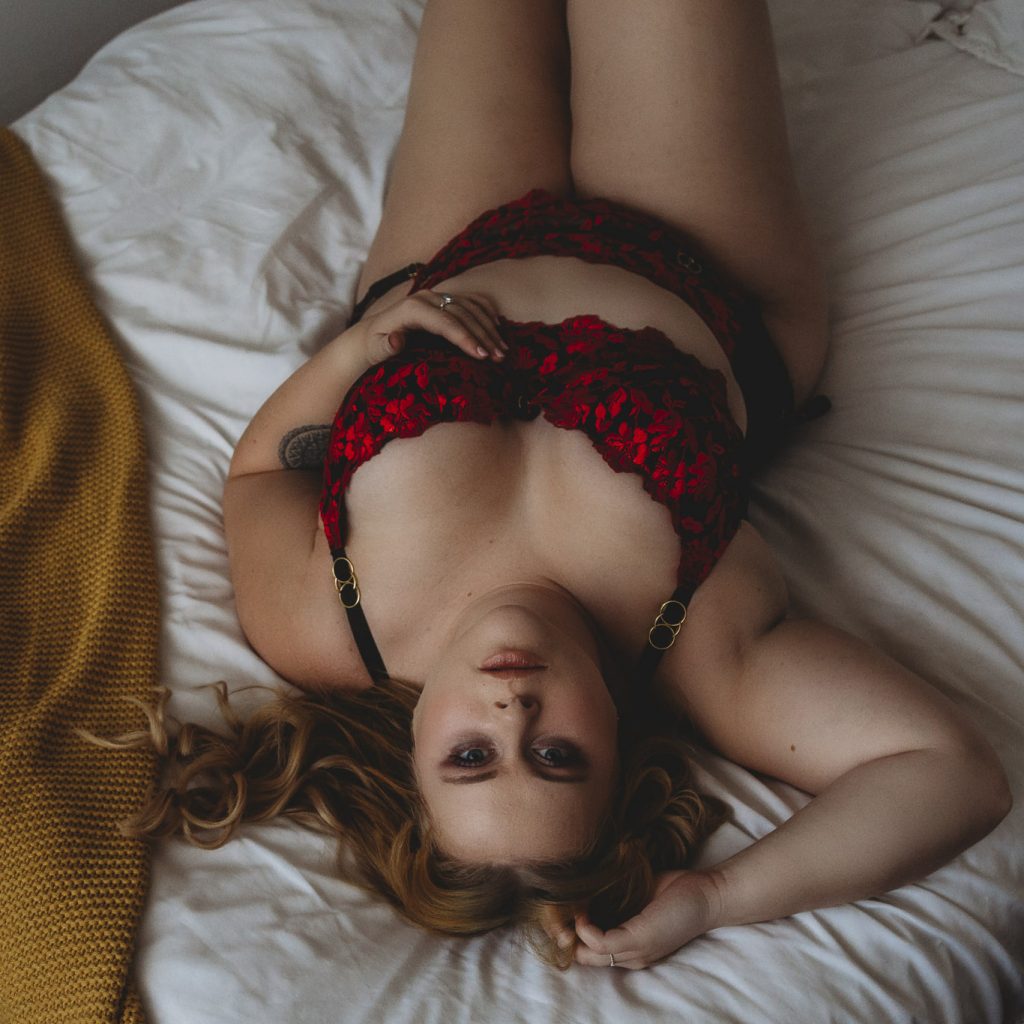 A glimpse of the gorgeous products offered and some items in the closet!
There will be samples available to go through at the studio and the client closet is constantly growing!
Pricing and Payment Plans
***PLEASE READ EVERYTHING***
WHAT DO PRODUCTS COST?
Pricing is dependent on what you would like to purchase from your Reveal and Ordering appointment. You have the options of choosing either the collections of my favorite products (which are set up to SAVE you a tonnnnne of money and let you go home with more images) or if none of those tickle your fancy, then you can build your own collection using a la carte items! All products are hand chosen by me and produced at the highest quality professional labs across the world. These products are made to last through the years and will hold up through generations when taken care of properly.
Below is the product menu available to you:
COLLECTIONS
ENJOY 20% OFF COLLECTION PURCHASES!
Diamond // £2100 (£1680)
30 x 20 Wall Art
12 x 12 Album
20 Digital Files
Mobile App of all images
Emerald // £1100 (£880)
24 x 20 Wall Art OR 8 x 8 Album
Heirloom Glass Print Box with 10 Images
Mobile app of purchased images
Ruby // £600 (£480)
20 x 16 Wall Art OR Little Black Book
5 Loose Prints (up to 10 x 8)
A LA CARTE
Luxury Albums  
12 x 12 – 20 images – £950
10 x 10 – 15 images – £800
8 x 8 – 10 images – £650
Wall Art – Framed, Metal or Wooden Block
30 x 20 – £650
24 x 20 – £550
20 x 16 – £450
Digital Files
Full Gallery – £2000
20 Images – £1600
10 Images – £1000
Heirloom Glass Print Box
10 foam backed prints in a gorgeous glass box – £750
Loose Prints
Individual Prints (Minimum purchase: 10 images) – £55 each – (up to 10 x 8)
ADD – ONS
Add ons cannot be purchased alone. They must be added to a collection or on orders over £500
Little Black Book – £500
Single Digitals – £120
Mobile Phone App – £350
SECRET PHRASE:
-Full payment required before final delivery of products or digital images
How do I pay for my products?
There are a handful of options you have for this! First and quickest being, of course, paying in full at the time of your reveal. However, if you'd like a payment plan then keep on reading!
1. Prepayment Plan
Much like the regular program, but done BEFORE your session! You will pick the collection/products you love and start making payments towards that prior to your shoot, so the only thing you have left to do the day of is to have a fire ass session! This is becoming a client favorite as they love not having to worry about waiting for their products and having the luxury of not needing to put anything down at the reveal unless they want to add more. This is a super easy and flexible plan as you can determine what you'd like to purchase, figure out your deposit to start the payment plan (minimum of £150) and then choose how long you'd like the plan to be (3, 6 or 9 months)! *PRO TIP*: The more you put down for your deposit, the less you have to pay monthly!
ONE MONTH OUT FROM YOUR FINAL PAYMENT, WE WILL BOOK YOUR SESSION AND BEGIN PLANNING FOR IT!
Who should consider the Boudie Bank Account?
Anyone who wants to do a boudoir session with me without a large up front cost. It also enables you to get the products that you REALLY want and allows you to enjoy your boudoir session fully without worrying about paying afterwards. You will also get to receive your products within weeks of your session, rather than months! It's amazing, really!
Are the payments refundable?
Any payments made into your "Boudie Bank" are non-refundable. That's a good thing though! It gives you the push you need to go through with your session despite any nervousness you may be feeling! I can promise you won't regret it. 🙂
2. Paypal Credit
This is a great option to get your products right away while having the flexibility of having interest free payments. All you need to do is apply for PayPal Credit and see if you're approved! PayPal credit offers no interest for 6 months and I will be hand delivering your products as soon as they come in (about 3-4 weeks)! Are you ready to invest in yourself? Click below to start the process, it only takes a minute!
3. Payment Plan Program
If you're not approved for PayPal Credit, do not fret as you can use my own payment plan program! My layaway program is split into 4 brackets:
Total Product order of £500 – £799 – Eligible for 3 month plan
Total product order of £800 – £1199 – Eligible for 6 or 3 month plan
Total product order of £1200 – £1899 – Eligible for 9, 6 or 3 month plan
Total product order of £1900 + – Eligible for 12, 9, 6 or 3 month plan
 If you chose this program, I will require a minimum deposit of £150 of your product order total to start your plan. Once the Payment Plan contract has been signed, payments will be set on a recurring schedule through an automatic system which will require 2 credit or debit cards to be on file.
Your quickest options would be to pay in full at the reveal or PayPal credit. Once final payment is made, your products will be hand delivered after 3-4 weeks.
THE NEXT STEP:
Once you complete your application,  I will get in contact with the successful applicants. If you are selected, you will then receive an email that you will need to reply to in order to claim your spot. If it is not claimed within 24 hours, I will move on to other applicants. Once claimed, you will receive the invoice to pay your booking fee.  You will also need to choose your date and time.
I am so excited that you're here! Good luck!