10 boudoir lingerie brands for a fuller bust
Were you blessed with melons? Ok, yes, I know that is not the most political way to talk about those ladies who have a larger bust and it might not be your word of choice to describe your boobs but let's keep things fun and light-hearted for a minute. There are lots of different words used to describe the female bust, from melons, to jugs, to bazookas, to pillows, to jubblies, and so many more. Being endowed with large breasts can be a blessing and a curse, and like so many other things in life we often end up wanting the opposite to what we actually have. Remember though your body is gorgeous and unique, regardless of the size of your bosom.
A larger bust can actually be a challenge, and not just because it can cause backache, but also because it can sometimes be difficult to find good fitting, supportive, and sexy underwear. It can quite often feel like one of those things has to be sacrificed and it's often the feel-good sexy element that is lost in favour of comfort and support. When it comes to your boudoir photoshoot though we want to capture the sexy. We want that goddess inside of you to be released. You want to not only look sexy but also feel sexy and although a lot of that will come from being relaxed, enjoying yourself and seeing just how damn hot you really are, some of it also comes form the clothes and the lingerie that you are wearing.
Are you holding yourself back?
It might be that right now you are holding back from planning a boudoir photoshoot all because you are worried about having nothing to wear, or at least nothing that you think is suitable for a boudoir shoot. That can be a paralysing feeling, like having a fancy ball to go to and no ball gown to wear or starting a new job and not knowing what the dress code is. Panic can set in and it can stop you from doing what you really want to, which is to have a day that is all about you, a day where you get pampered by having professional hair and make up done, a gorgeous photoshoot and you are made to feel like a queen, a stunning, sexy, badass queen. Check out my post all about what to wear for a few ideas.
Finding the right outfits to bring along might feel like a gargantuan task, and one that you just can't face, but there are actually multiple ways that I can help you to overcome this issue. Firstly, I have an incredible client wardrobe that you are welcome to borrow on the day of your shoot, I have lots of beautiful pieces that I have collected over the years and I have a range of sizes, so I'm confident that there will be something there that is perfect for you.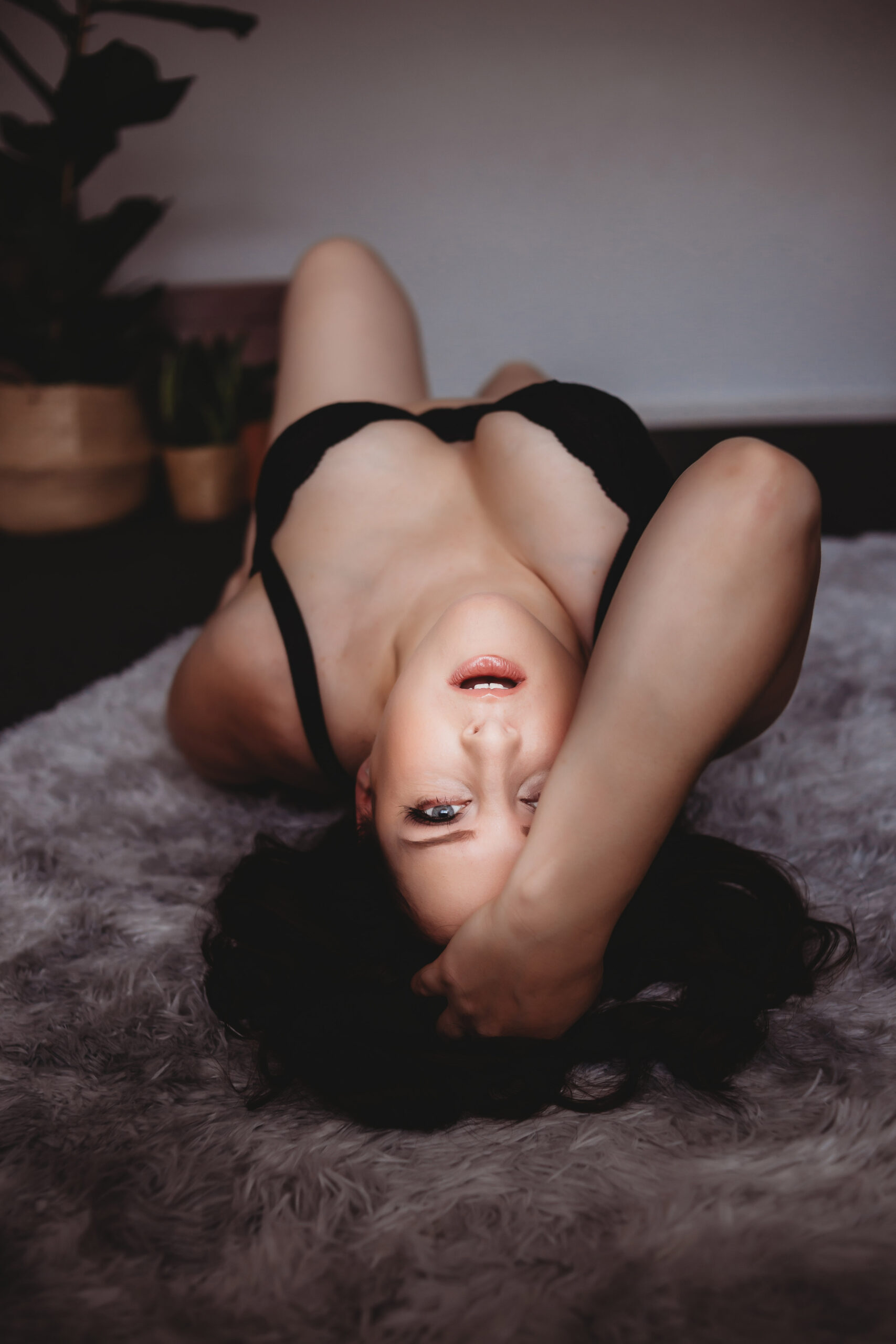 Secondly, I can be your lingerie shopping buddy! That's right, I can help to guide you towards purchasing the right outfits for your shoot as one of the Pre-Session Payment Plan Bonuses. We can meet in person and hit the shops, or we can do it online and have a virtual shopping event. Either way I will ensure that you chose a couple of pieces that will help you to feel great as well as look incredible. If this is something that you are interested in, then be sure to ask me about it when you make your booking.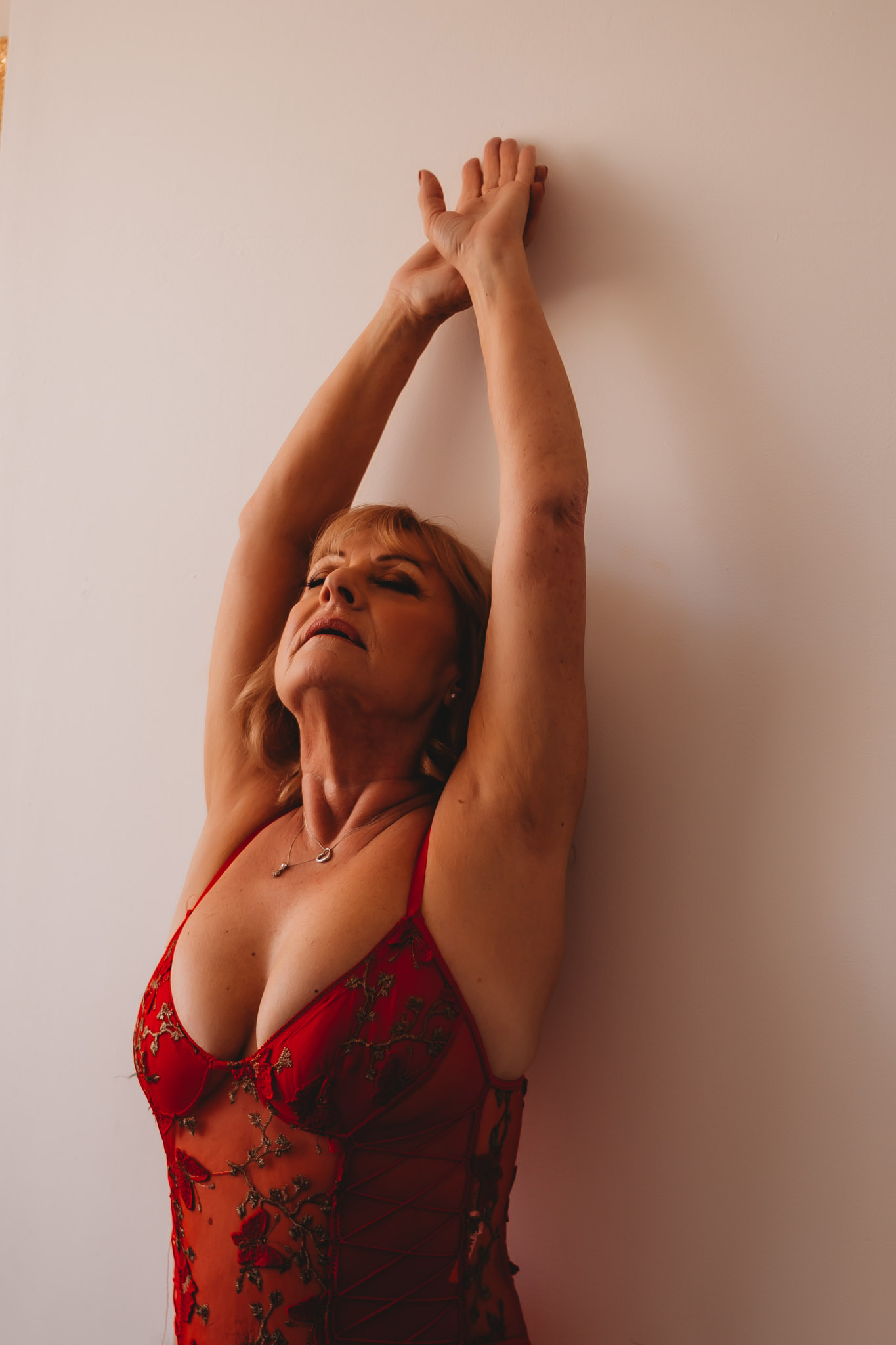 So don't hold back based on being a little bit busty, instead embrace that and use it as the perfect excuse to refresh that lingerie draw with a few new items.
Finally, my last tip for if you are investing in some new items; size up if needed. We don't want anything that is slightly too tight and causing marks or bulges, so instead go up a size. No one will know what size the lingerie is that you are wearing, you want to feel comfortable and sexy on the day of your shoot.
Are you ready to get started? I know I am. Contact me today and let's start planning your perfect boudoir photography shoot. You are a Queen, and I am here to show you that.