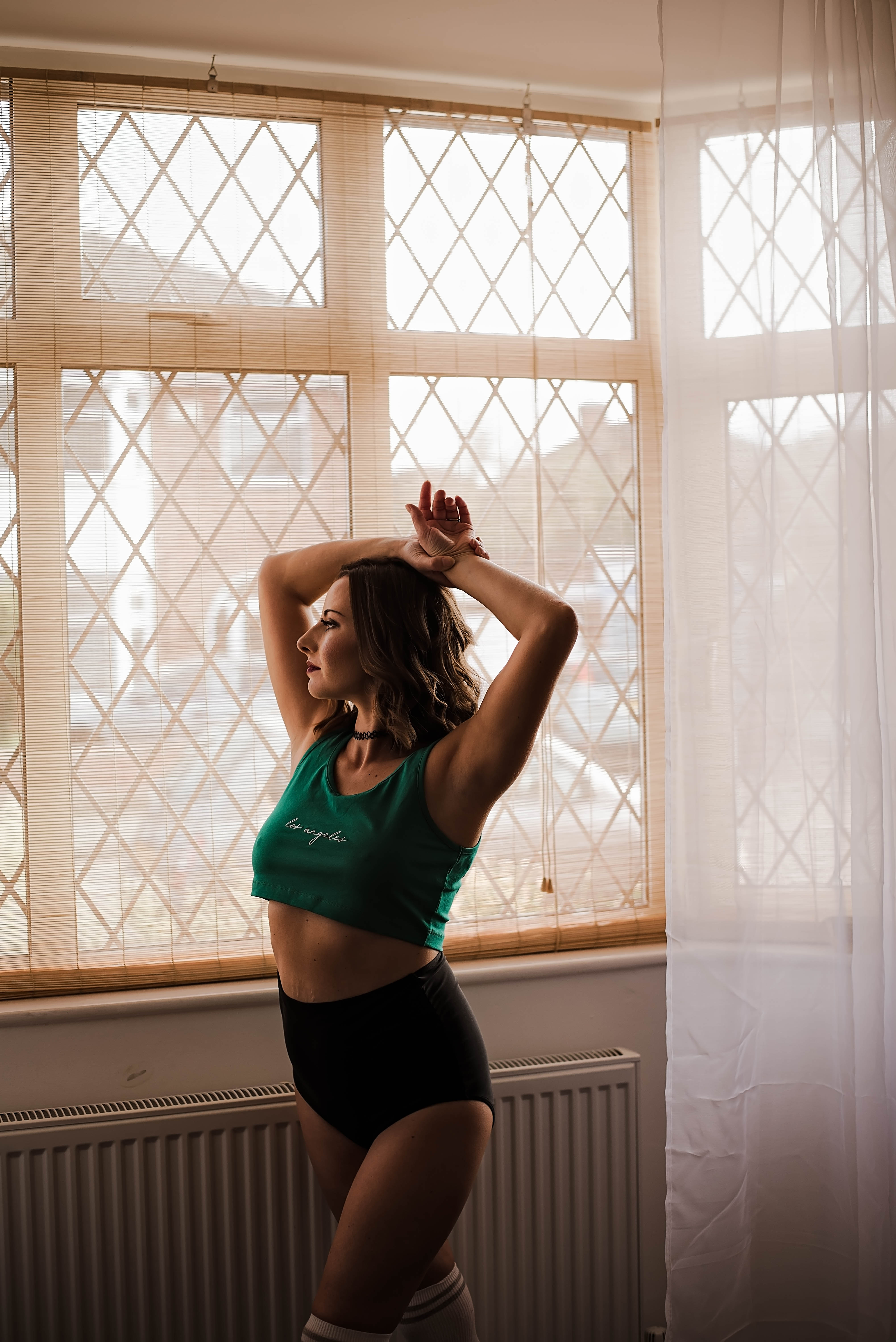 MEET SARAH
Here's a little bit about me and my WHY for offering boudoir
Hey Hey… I'm Sarah! Intimate boudoir photographer. I'm the lady behind the camera. I'm a wife, mummy,  lover of plants, hot chocolate  & F.R.I.E.N.D.S. When I'm not taking booty shots, I'm probably  hanging out with my family or friends or traveling the world!
If you're in my Facebook group, you'll know that I strive to be incredibly open and vulnerable.
If I had to choose butts or boobs, I'd choose butts every time. I LOVE booty shots.
I don't care what size your are, what lumps and bulges you have. My main goal with boudoir is to promote body positivity and showcase women of all shapes, sizes and ethnicities. The human body is a work of art, treat it like one!
What is so special about Sarah Rachel Boudoir?
First and foremost boudoir is something I am passionate about. This is an experience that I have spent a lot of time perfecting. Because of this passion I have spent all my time and energy learning everything I could about posing, outfit suggestions, as well as finding the best products on the market so that my clients are truly getting a liberating session. When you choose to work with me, you are choosing to work with a boudoir artist.
In addition to making the decision to choose me as your artist, when you book with me you recieve a unique and empowering experience from start to finish. I am with you every step of the way. Beginning with your consultation when we first meet and I will answer any questions you have and help you find your ideas. Followed by your session, where hair and make up is always included, and afterwards I am guiding you into every pose, perfecting every shot, and helping you relax and remain comfortable with me, so your images shine. Last up is your personal viewing and ordering party, when not only do you view all your images for the first time, but then I help you choose the products you will love forever.
You don't just get a person with a camera when you choose to put your trust in me. You recieve a life changing experience.
Images by Kate Rachel & Nicole Vogwill