5 Common Fears About Boudoir Photography and How to Overcome Them
Hey, gorgeous! Are you thinking about booking a boudoir photoshoot but feeling a bit hesitant? Don't worry, you're not alone. It's totally normal to have fears and insecurities when it comes to boudoir photography. But guess what? You can overcome them! In this blog post, I'm going to address the 5 most common fears about boudoir photography and give you some tips on how to overcome them like the badass you are.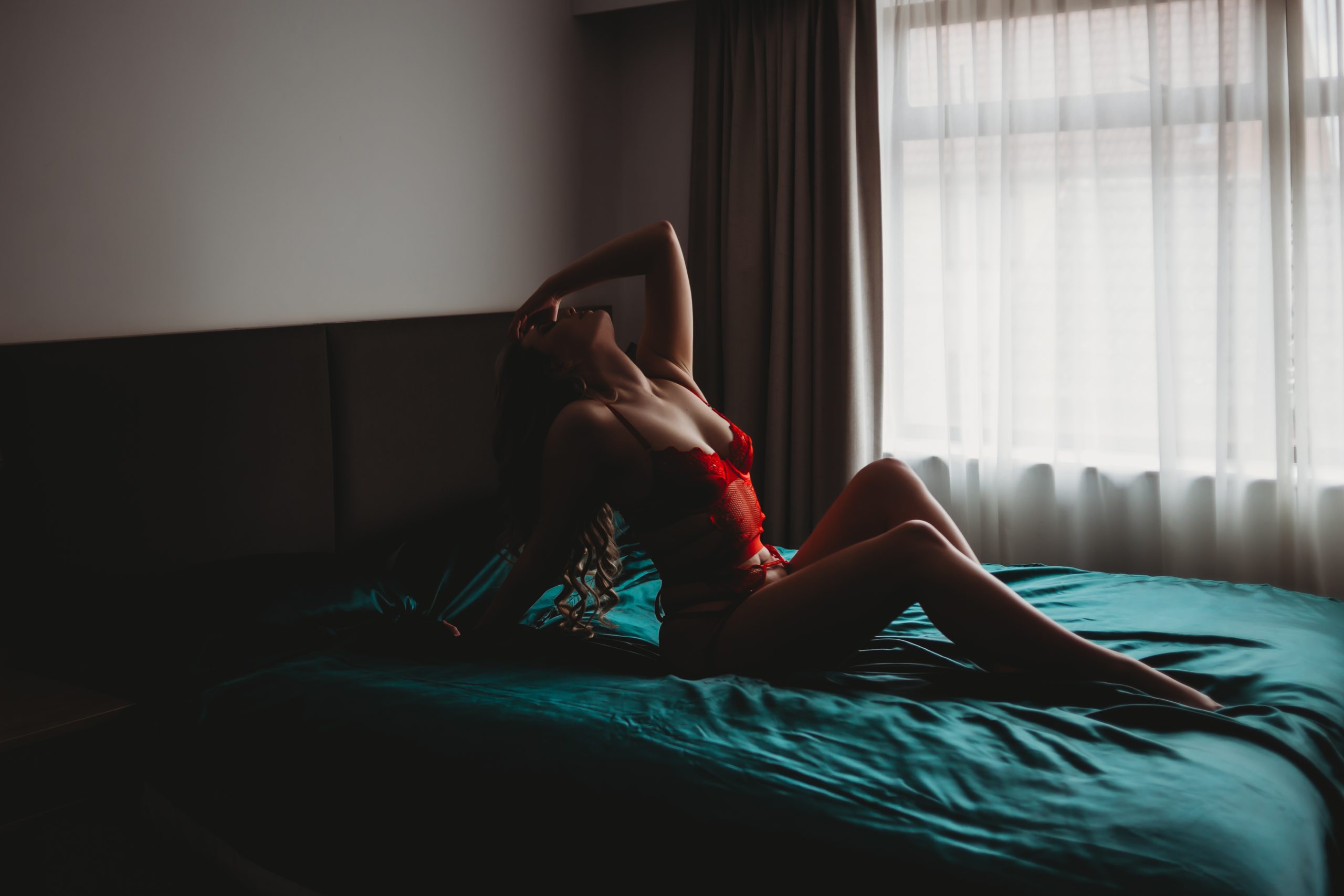 Fear of Being Judged – Let's start with the most common fear of all: the fear of being judged. I get it, the thought of being vulnerable in front of a stranger and potentially having your photos shared online can be scary. But here's the thing – a professional boudoir photographer is not there to judge you. They are there to celebrate you and capture your beauty in a way that makes you feel empowered. And as for the sharing part? I would never share your images without your explicit consent. At your viewing appointment we will go through a model release form and you can totally select to keep your images private if that's what you wish.

 
Fear of Not Being "Photogenic" – We've all been there, scrolling through Instagram and feeling envious of those "perfect" boudoir photos. But here's a little secret: there's no such thing as being "photogenic." It's all about finding the right lighting, angles, and poses that work for you. A skilled boudoir photographer will know how to make you look and feel your best, so trust in their expertise. I have been working in this field for over 5 years so have tonnes of experience of working with everyday bodies.
Fear of Your Body Not Being "Good Enough" – Newsflash: there is no such thing as a "perfect" body. We all have our insecurities, but the truth is, your body is beautiful just the way it is. Boudoir photography is all about celebrating your unique features and embracing your sexuality. So instead of focusing on your flaws, try to focus on what you love about yourself. And remember, I'm here to make you feel comfortable and confident.
Fear of Feeling Awkward – I get it, the idea of posing in lingerie in front of a stranger can feel awkward. But here's the thing – it's totally normal to feel a little awkward at first. I will guide you through the process and help you find poses that feel natural and comfortable for you. Plus, once you get into the groove, you will start to enjoy yourself!
Fear of the Unknown – Finally, there's the fear of the unknown. You might be wondering, what should I wear? How do I prepare for the shoot? What if I don't like the photos? But here's the thing – We will chat on the phone a couple of times leading up to your session and be able to answer all of your questions and help you prepare for the shoot. And as for not liking the photos? I will work with you to ensure that you're happy with the end result. I have never had an unhappy client to date.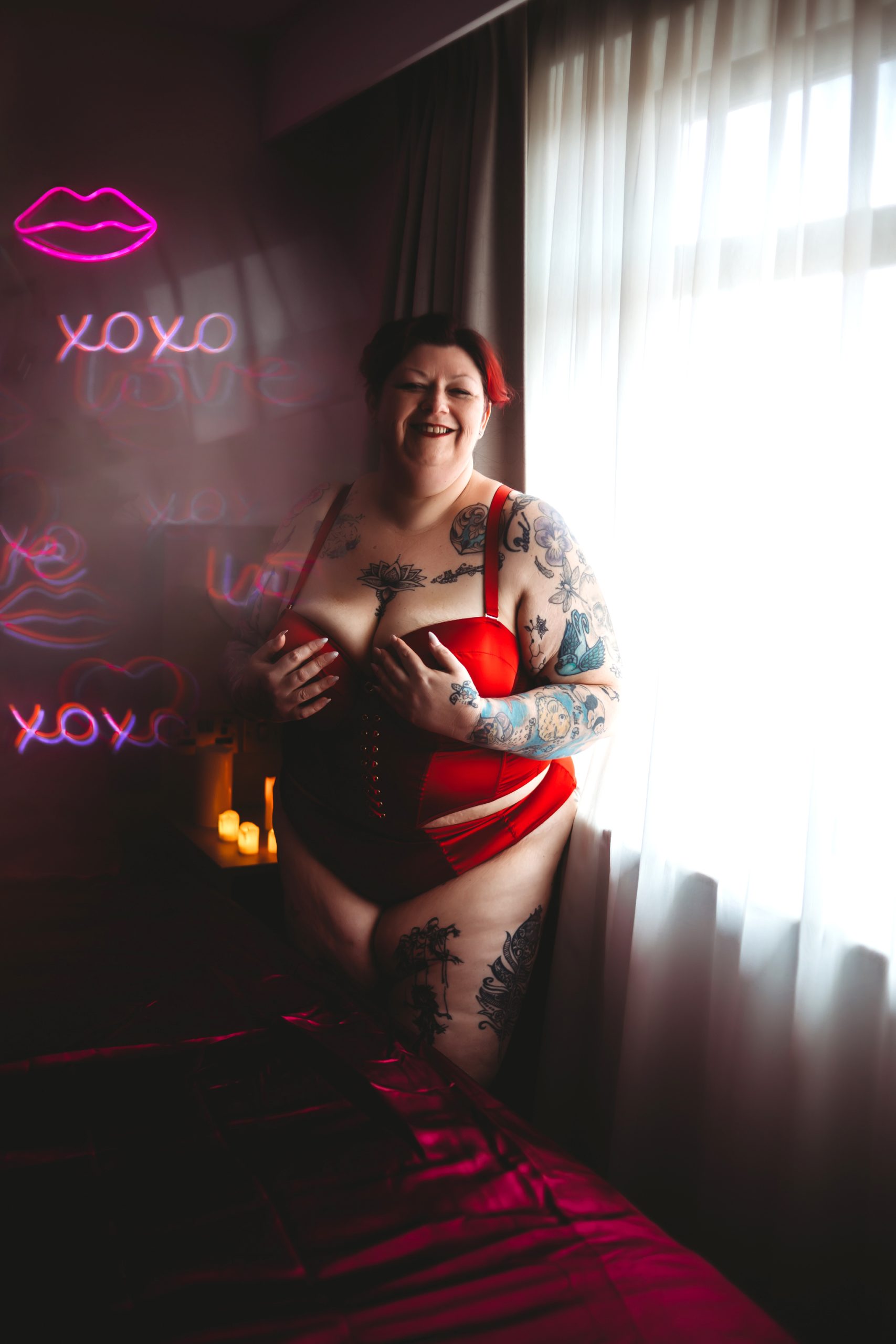 So there you have it, babes! Don't let your fears hold you back from booking a boudoir photoshoot. Embrace your beauty and sexuality, and let me capture it in a way that makes you feel confident and empowered. You deserve it!
Are you ready to overcome your fears and book a boudoir photoshoot? Click the link below to schedule a no-obligation call with me and let's create some magic together!