You've taken the plunge, and in a moment of courage you have booked in for your luxury boudoir photoshoot. Now though, you are starting to think about all of the practical sides to the shoot, like what on earth do you wear?
Clothing, and especially lingerie, is a deeply personal thing. We all have different shapes and colours that we like or dislike, types of outfits that make us feel comfortable and confident and then there are definitely outfits that can make you feel the exact opposite.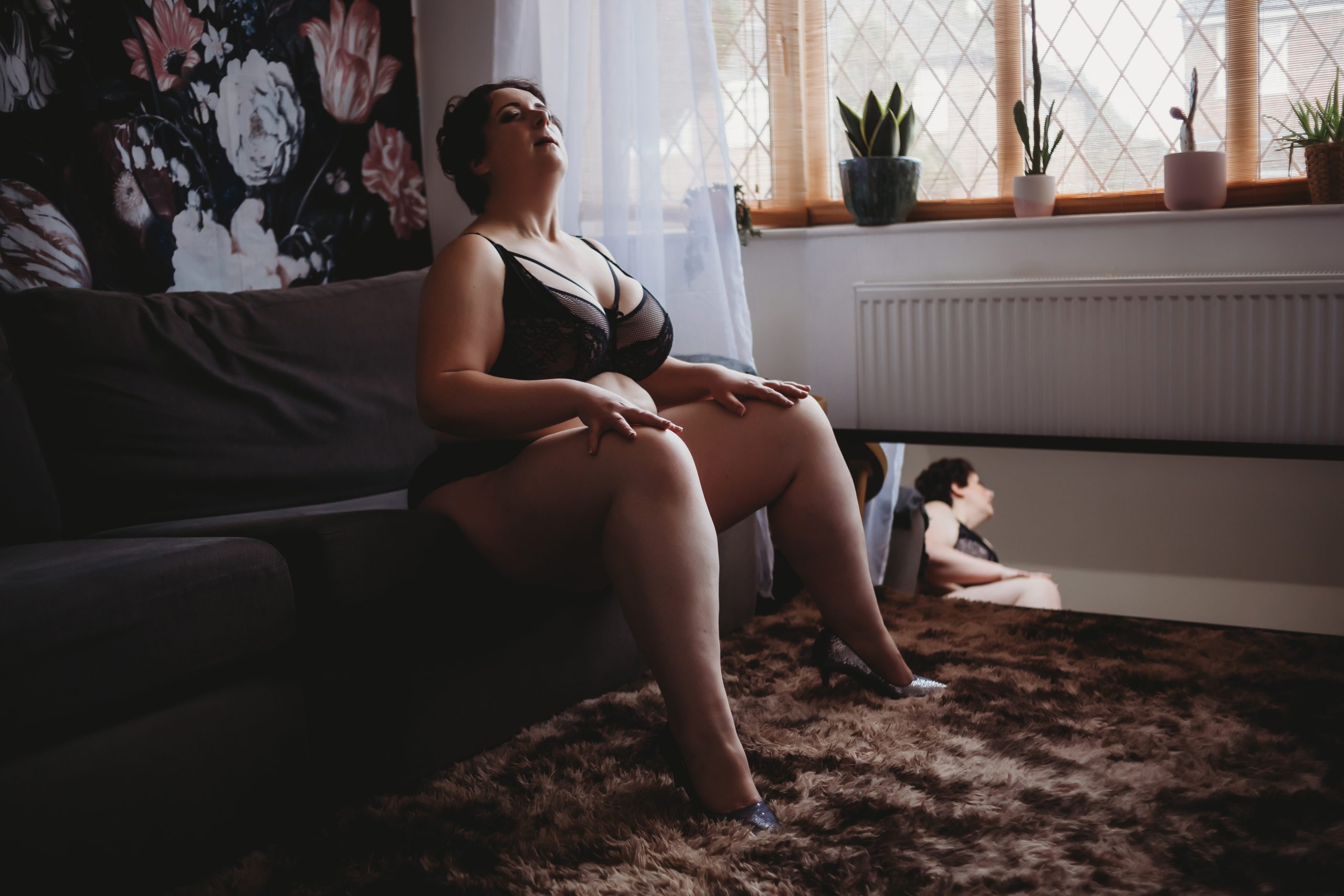 The perfect outfit for your luxury boudoir photoshoot is something that makes you feel like the very best version of yourself. That could be something that is completely different to what you would think it might be. As well as lingerie, there are lots of other clothing items that can be a great addition to your shoot. Once you have booked in your date, we'll have time to talk and I can help to guide you on non lingerie items that work really well, and also steer you away from the ones that don't work.
I have something for everyone in my client wardrobe
I take my role as your photographer extremely seriously; I want you to have the best experience possible. One of the things I have done to help ensure this, is to curate an extensive collection of lingerie that you can chose from and wear for your shoot.
I have a great range of sizes and all the best colours going. I have a lots of bodysuits, some coordinated two-pieces, plus a few little extras. Bring along anything that you already own and that makes you feel confident and comfortable in your own skin, but on the day, you can browse through my collection and also pick out a little something extra.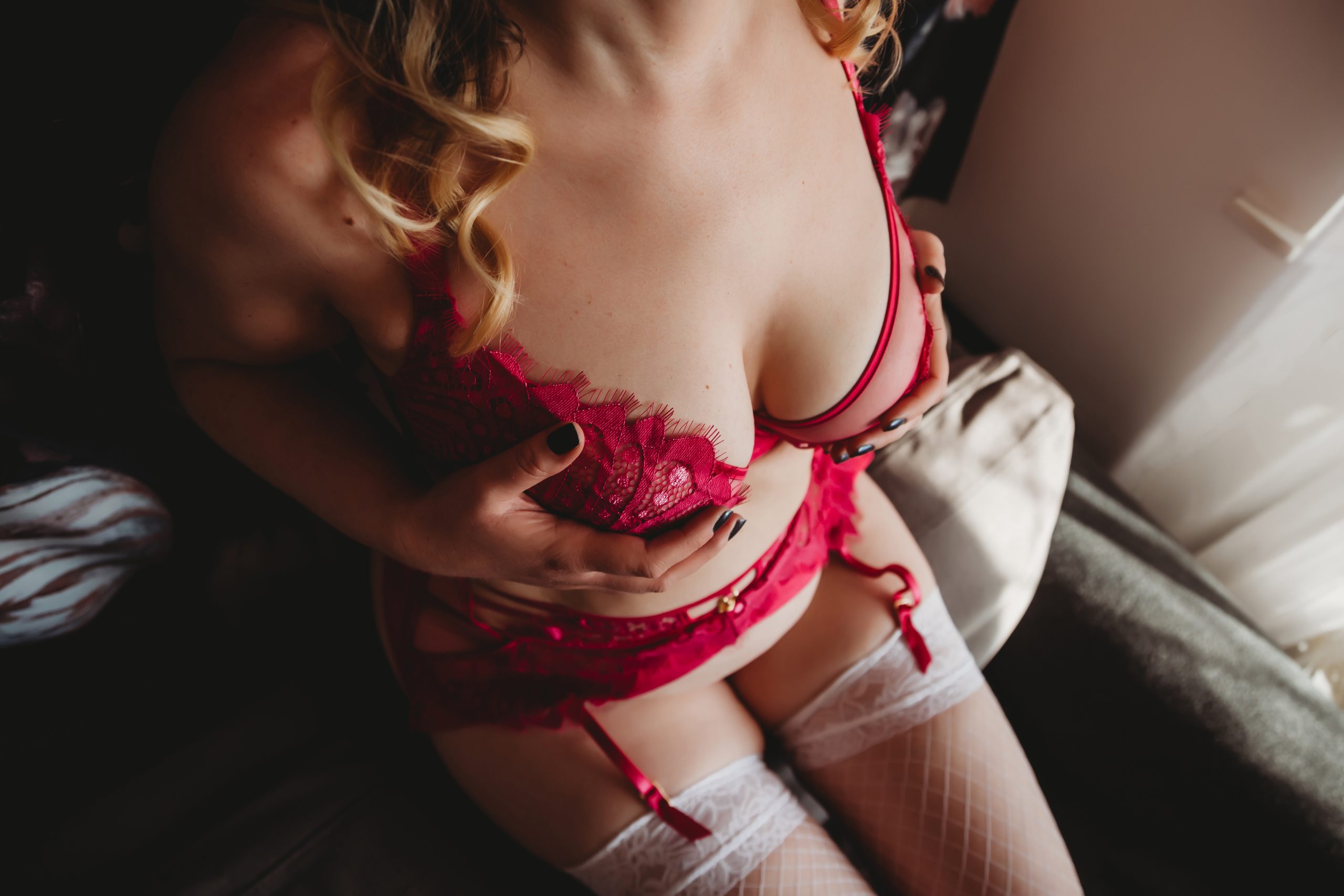 My client wardrobe boasts over 50 different pieces, each of which I have carefully picked knowing how the colour, the material and the design will look stunning on any body in the photos that I take. Of course, I do have a few favourite pieces amongst them all, but that won't cloud my judgement when I'm helping you to select what you want to wear.
What not to wear
Whilst I am happy for you to wear almost anything that you feel confident and sexy in, there are some items that just don't work well for boudoir photoshoots. There might be a few things that you would normally wear at home, or that you have seen online that you love the look of, but which really don't photograph very well at all.
Whilst an oversized baggy shirt can work really well, and we can glam it up if we want to, there are other items that are designed to be loose and floaty that actually really don't work well at all. A baggy shirt works well because we can tie it or scrunch it, you can wear it off the shoulders with just a couple of buttons done up, and lots of other ways. An oversized shirt is versatile and becomes a prop for us to play with. That might make you think that lots of other 'similar' items could work as well.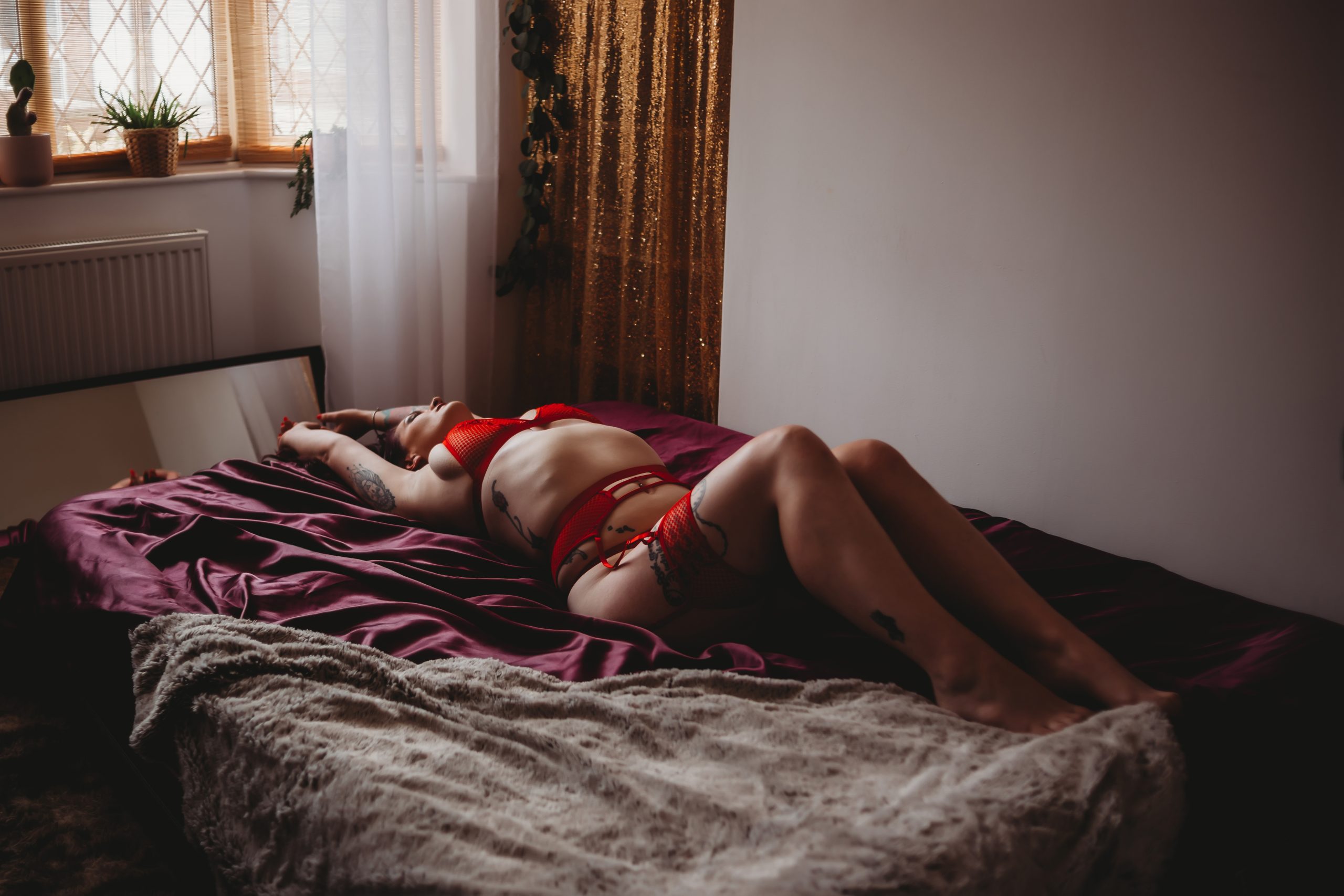 The only piece that I suggest staying away from is babydolls. They hide your shape and figure from the camera – and not in a good way – we want to show off your gorgeous curves.
Trust me when I say that bodysuits and two-pieces are your best friend for a photo shoot. I don't want you rushing out though to spend additional money (save that for your finished photos), but I know that not everyone owns a sexy bodysuit or coordinated two-pieces. In fact most of us shop for comfort and practicality these days, so it isn't surprising that you might be having a little panic over what to wear. But that is exactly why I have spent so much time building up an incredible client wardrobe, you can wear stunning outfits that you will feel confident and sexy in.
Once you are booked in and we have your date secured, I'll be sending you lots of information. Included in that will be my incredible guide on what to wear and what not to wear, and will also give you more information on the items that I have available that you are welcome to pick from.
Don't let the thoughts about what you might wear, and the fear of having nothing suitable, put you off from booking your spot. Remember: I have you covered every step of the way.