New Inclusive Boudoir Lingerie Collection by Tu
Sainsbury's clothing brand Tu has unveiled a new collection of size-inclusive lingerie inspired by 1920s and 1930s Parisian boudoirs and I am totally here for it!
This is going to have a huge impact on my clients as a boudoir photographer. I know firsthand how difficult some of my ladies find sourcing lingerie that is catered to their size but that also is more decorative and this movement is going to really elevate so many women's confidence! I'm excited!
The whole collection is modelled by TV presenter, DJ and Tu brand ambassador Ashley James. The collection features 20 products in UK clothing sizes 6-24 and bra sizes 32A–42GG. 
This is a huge range of sizing and comes from Tu's pledge to make 80% of its lingerie offerings available in size DD+ by the end of 2023, making affordable lingerie more accessible to all women.
Tu Clothing director, Emma Benjafield has said that they want to ensure their lingerie offerings are suited to a more inclusive range of sizes. They have acknowledged that the average bra size has increased in recent years and want to make sure women can feel comfortable and empowered in the lingerie that they are wearing which, as a boudoir photographer, I am totally here for.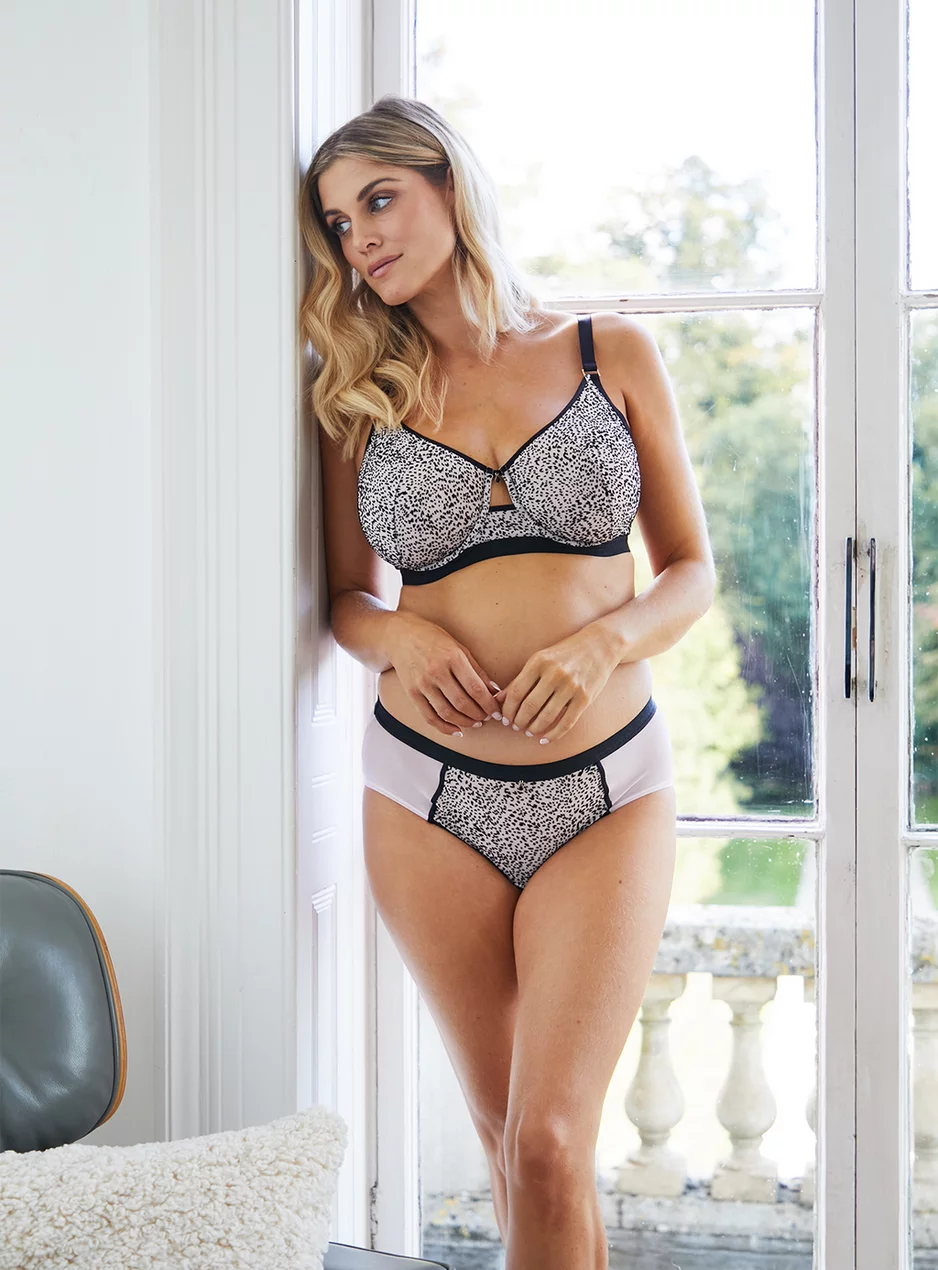 The Boudoir collection features shades of scarlet, mint and nude matching bra and knickers sets with lace fabrications, lurex details and metal work trims, while maintaining a comfortable fit thanks to underwiring and thicker bra straps.
The collection is available to purchase at Tu.co.uk and in selected Sainsbury's stores and with the range being priced from £8 for knickers, £17 for bras and £25 for a matching bra-and-knickers set they are going to be a staple of many lingerie drawers across the nation.
Everyone should be able to wear sexy and empowering lingerie, and that doesn't need to change just because you're a DD+. This new range offers women with larger boob sizes the chance to combine comfort with sexiness!
Bonus Tip
Show off your new boudoir lingerie with some epic photos, Book in for one of my boudoir shoots today!
*the photos featured in this blog are not taken by me.