Interview with 'Miss B' on her Leicestershire Boudoir Experience
Typically when booking a session with Sarah Rachel Boudoir , we have several weeks to plan and prepare for your session. But sometimes, we have last-minute openings in our schedules that we want to fill with some boudie goodness! Miss B's boudoir session was one like this, and even though it all happened so quickly, I am SO EXCITED to share the amazingness and beauty that we captured.
How would your best friend describe you?
Name three things that you always carry with you?
What was the last book you read?
Bared to you by Sylvia Day
What song gets you on the dancefloor?
80s classics. 90s and early 2000s RnB.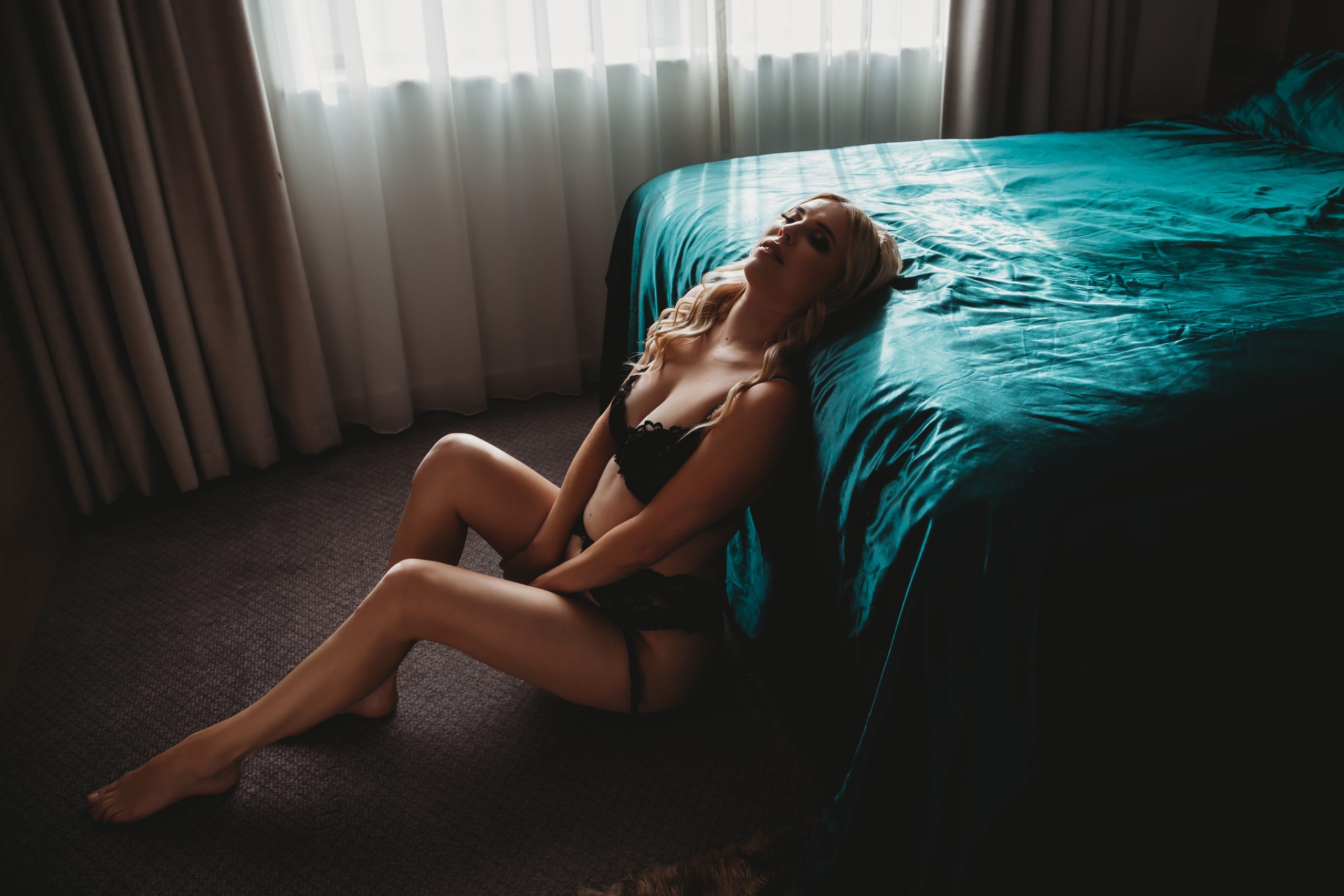 Do you remember how you originally found me?
What inspired you to book a Boudoir Shoot?
Wanting to do something for myself and to gain more confidence.
Tell us about one of the outfits you wore for your photography session – why do you love it?
My own blue bodysuit. The colour was incredible and just hugged me in all the right places. Definitely made me feel sexy.
In one word, describe your Boudoir Shoot experience
Absolutely out of this world.
What was your favorite part of the entire experience?
The chance to get glammed up and dress sexy just for myself. The whole session made me feel incredible.
How did you feel when you first saw your images?
Did anything change about the way you see your own beauty as a result of the session?
I am more accepting of my body as after having a baby it changes massively. I'm proud of how I look and learning to embrace it.
What is your top body confidence tip?
Focus on what you do like about your body and not what you don't like.
What advice would you give to anyone thinking about booking a photoshoot of their own?
Do it, you wont regret it.