Interview with 'Miss P' on her Empowering Boudoir Photoshoot
There's something really special when you can give someone the confidence and boost that they are always giving to others. Miss P is an active member of my private ladies only VIP Facebook group and is always hyping my Boudie Babes when they share their boudoir photos. This time was her time to shine and she did not disappoint! Read on for her thoughts on her Empowering Boudoir Photoshoot.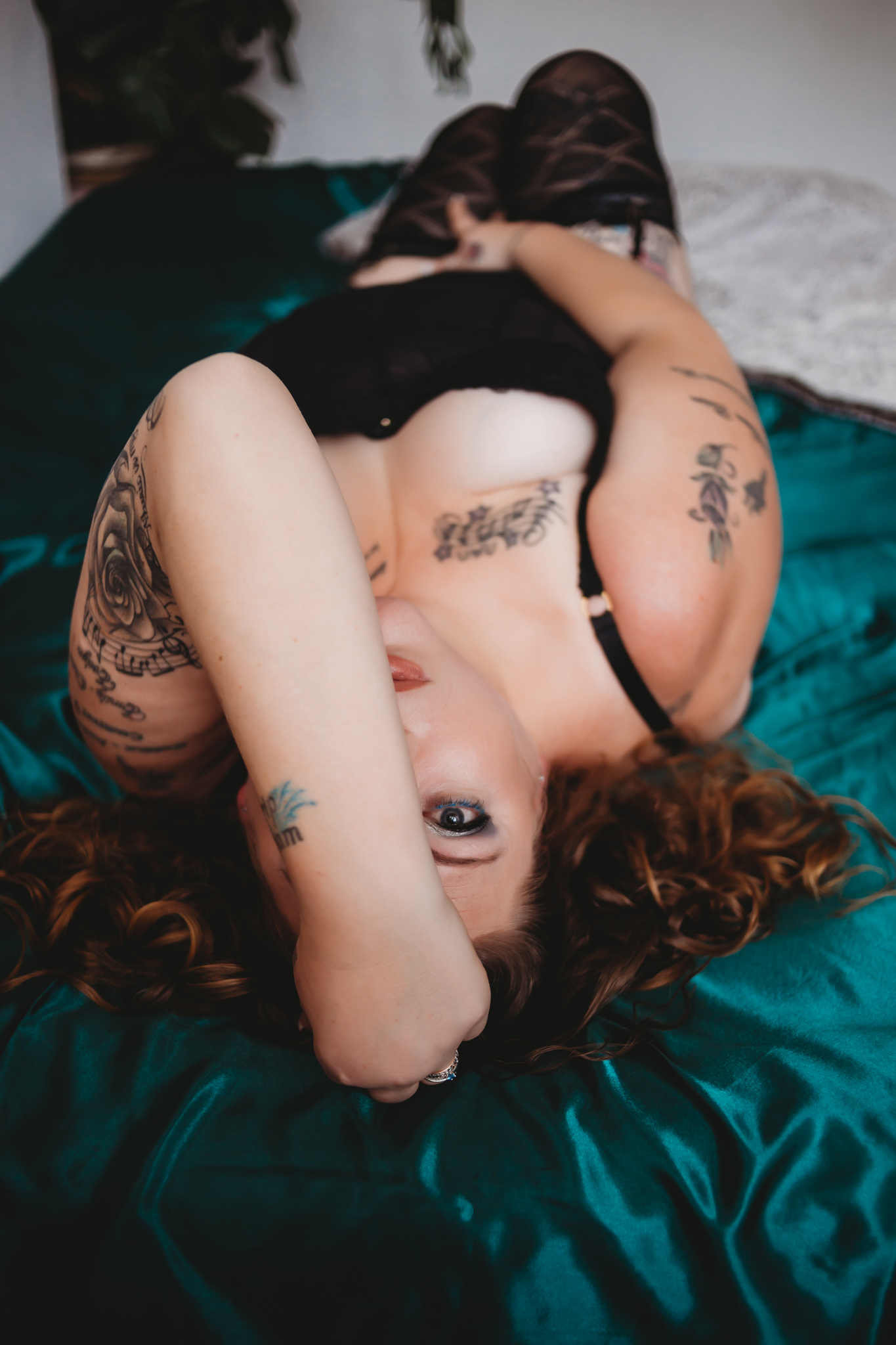 How would your best friend describe you?
Name three things that you always carry with you?
Phone & purse, keys, medication
What was the last book you read?
One of the kids book, to them
What song gets you on the dancefloor?
Mavericks.. dance the night away
Do you remember how you originally found me?
Randomly found the empowering group while casually scrolling Facebook
What inspired you to book a Boudoir Shoot?
Something I've always wanted to do but never had the courage.. suddenly thought.. go for it! You only live once!
Tell us about one of the outfits you wore for your photography session – why do you love it?
A white angel wing body suit, with fishnets. I absolutely love angel wings, so it tied the 2 together whilst feeling sexy
Describe your Boudoir Shoot experience
Nerve-wracking at first, which slowly eased.. overall I really enjoyed the whole experience!
What was your favorite part of the entire experience?
Being pampered.. the shoot… but definitely the photo reveal!
How did you feel when you first saw your images?
Very shocked and overwhelmed at first, but I absolutely loved the images and was able to pick my favourites straight the way, which is very unlike me as I usually struggle to find a picture of me that I like.
Did anything change about the way you see your own beauty as a result of the session?
Yes, most definitely.. at the reveal I was able to look past the bits on me that I don't like and point out the bits that I do like. I was able to see the beauty within me, where I always struggle with this and struggle with my body confidence.
What is your top body confidence tip?
Find the YOU that you love, look past the dislikes.
What advice would you give to anyone thinking about booking a photoshoot of their own?
Go for it! Personal body confidence doesn't make the person you are.. everyone can be sexy, no mater what shape, size or age.