Interview with 'Miss R' on her Luxury Boudoir Photoshoot
One of  my favourite parts of a boudoir shoot is getting to see what treasures are hiding inside your suitcase when you arrive. I always encourage you to bring everything, even if it may feel a little out of your comfort zone before you arrive. My clients are always so amazed at how quickly they relax into it all though, and by the end, happy to give anything a whirl. And Miss R's experience was no different. One of my favourite pieces that she bought was a gorgeous red mesh two piece set with a garter belt… you'll soon see why. Dayummmm!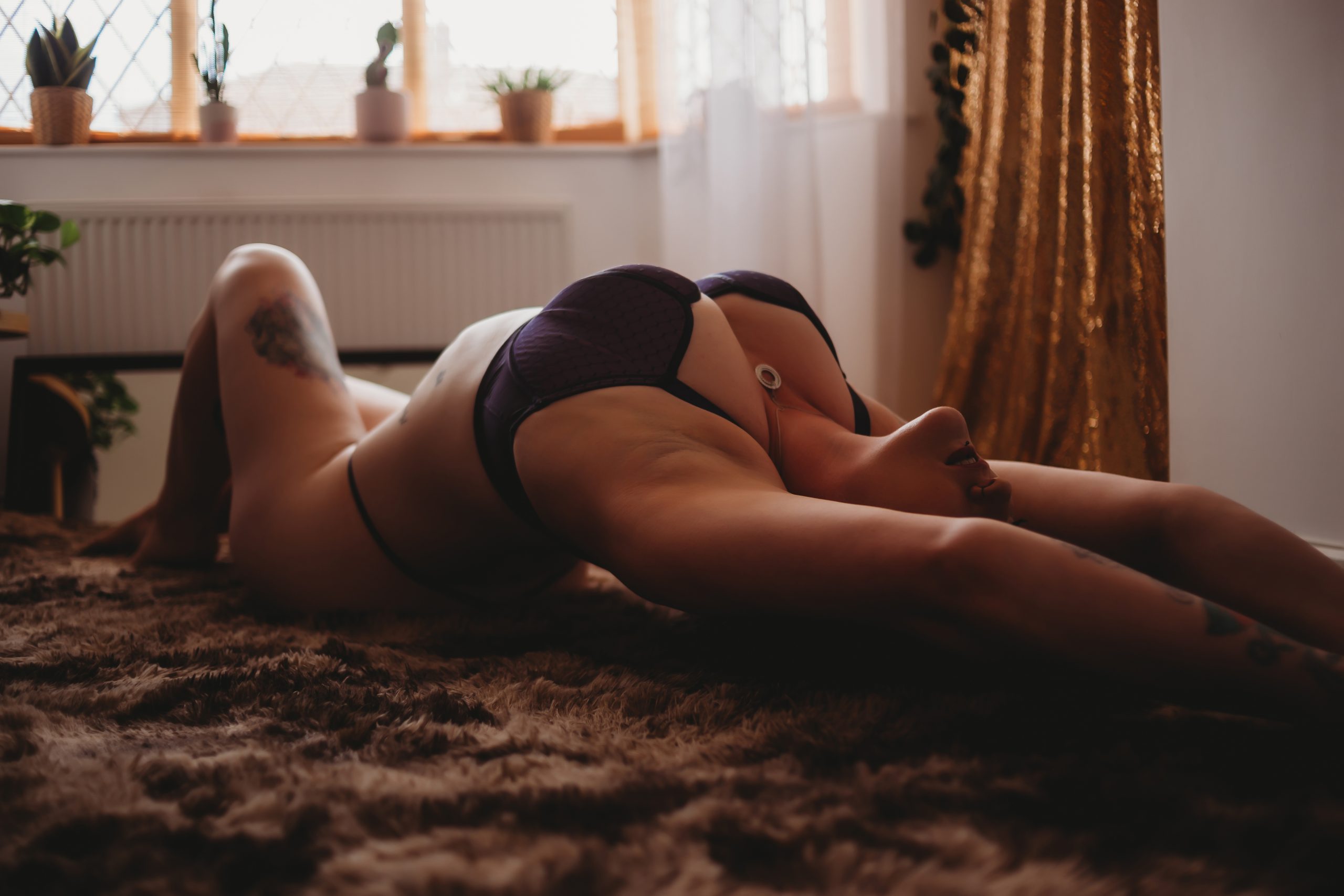 What is your occupation:
Running an online boutique business
How would your best friend describe you?
Name three things that you always carry with you?
Cigarettes, phone, bank card
What song gets you on the dancefloor?
Dirty by Christina Aguilera
What inspired you to book a Boudoir Shoot?
Body confidence, over the last year my body has been through alot of changes I've had a baby, lost weight started working out, sometimes looking in the mirror I dont always see the difference that has happened.
Tell us about one of the outfits you wore for your photography session – why do you love it?
The red one. It made me feel sexy
In one word, describe your Boudoir Shoot experience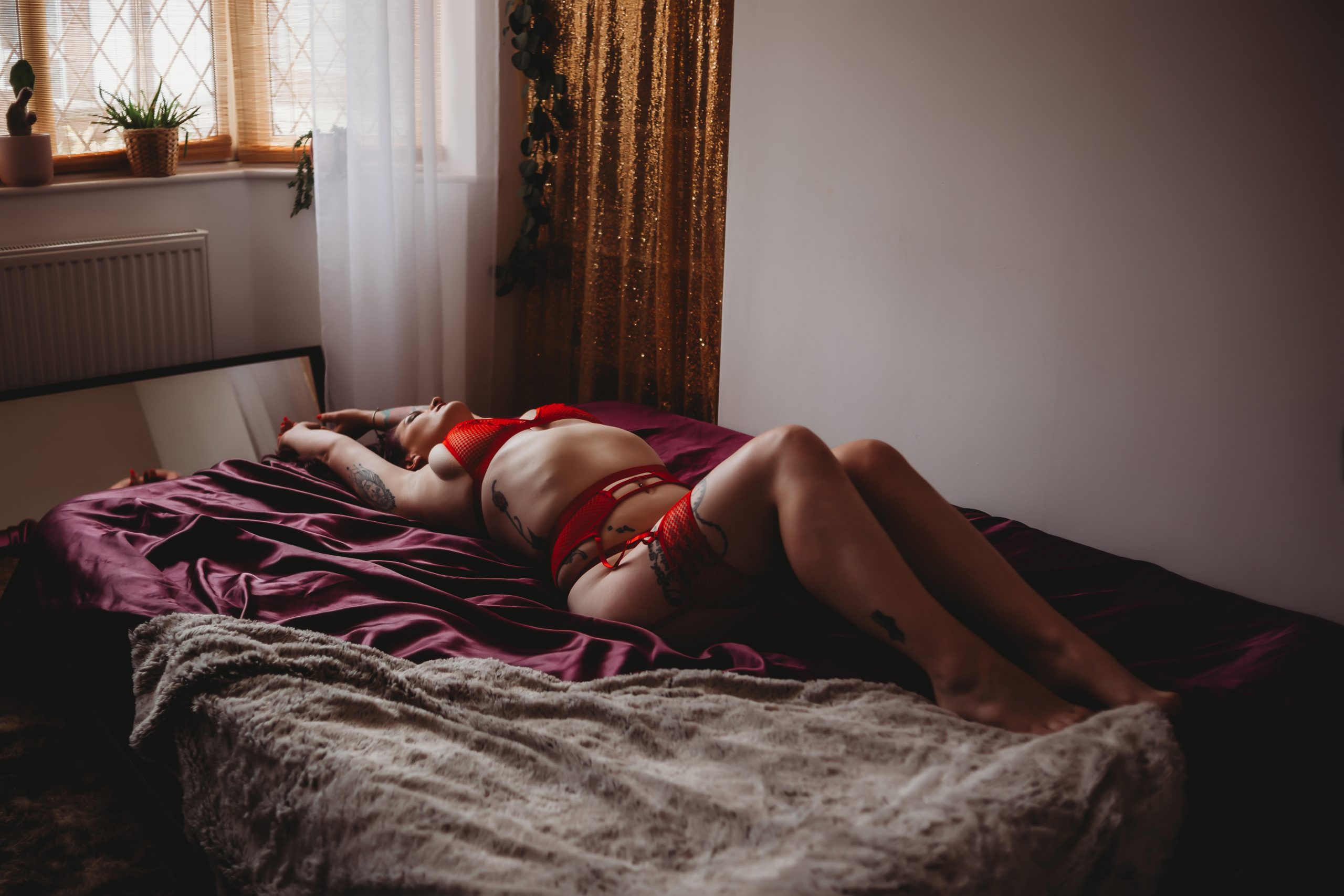 What was your favorite part of the entire experience?
I'm not sure if I can pin point one bit, the whole thing was an amazing experience from the hair and make up, to the positions and trying something new, to viewing the final pictures. It was overall a very relaxing and enjoyable experience.
How did you feel when you first saw your images?
Amazed to see myself through someone else's eyes. It was just unreal. I definitely left with a bounce in my step and even more love for my body and confidence.
Did anything change about the way you see your own beauty as a result of the session?
Yes! I've always been pretty body confident anyway, but it made me look at the bits I sometimes looked away from, with a bit more love
What is your top body confidence tip?
Be yourself and enjoy your own skin. There are too many people putting others down and you deserve more than to do it to yourself
What advice would you give to anyone thinking about booking a photoshoot of their own?
Do it! You honestly wont regret it.