We all know that magic is in makeup.  As an artist myself, photographer of course, I know that it's not just good makeup that matters, but the application and artistry behind the brush that is so very important.
I know that one of the things that many of my clients worry about on the run up to their boudoir shoot is their makeup. They worry that it won't look good enough, or it won't stay on for the full day or that they will pick shades that clash or don't compliment the style of the photos. I completely understand where that worry comes from, but when you are already nervous about pushing beyond your comfort zone and doing something new, the last thing you want to be doing is adding in the worry of your makeup, especially if you just aren't confident with applying it.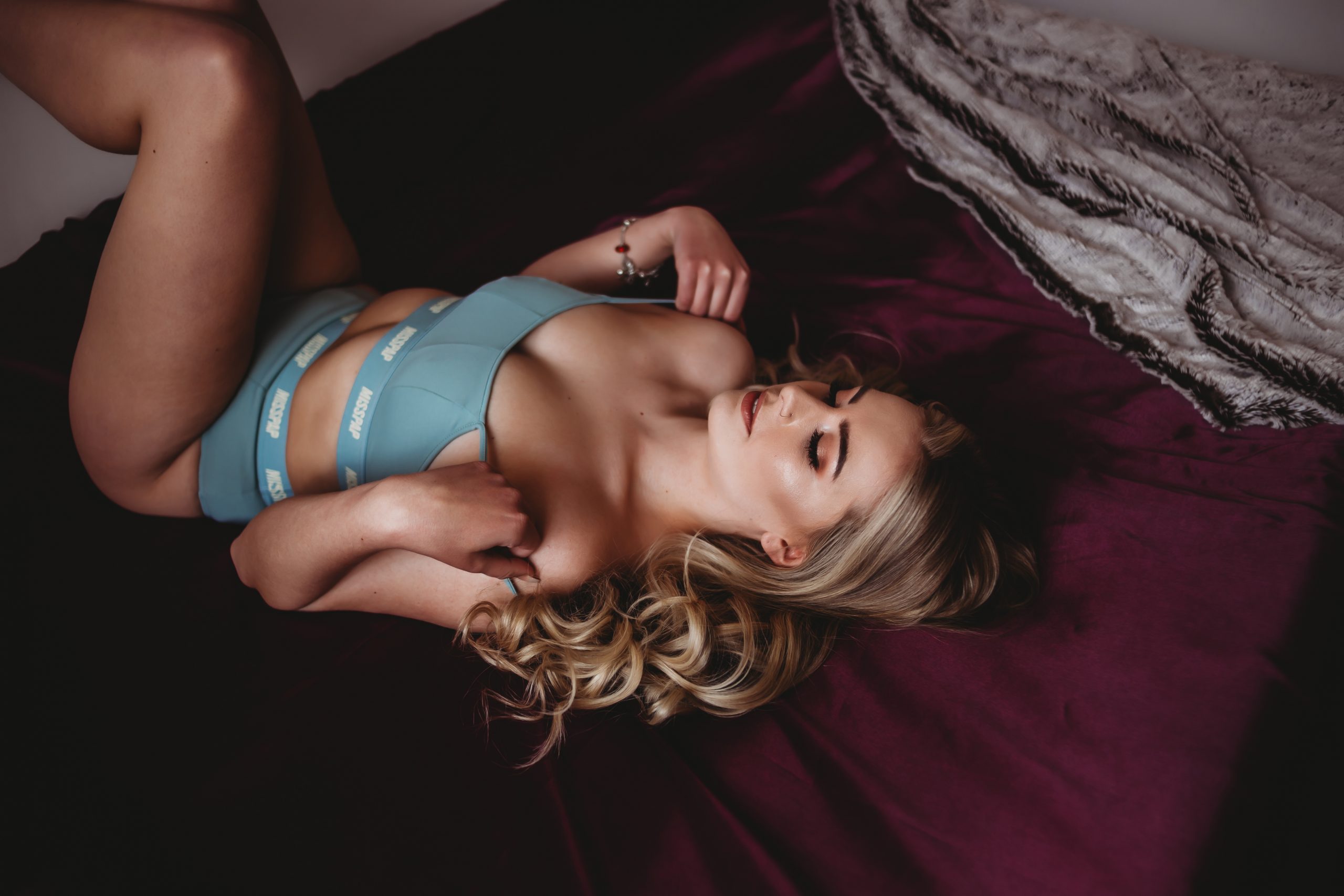 Rather than have you worry and fret about this or even let it put you off from booking your luxury boudoir photoshoot with me I've enlisted the help of a fantastic makeup artist who will be available on the day to help create your amazing look. Before I tell you more about that and what she can do I want to tell you more about what the makeup is not designed to do.
Don't hide behind the makeup.
My whole aim throughout your boudoir photoshoot is to ensure that you feel safe and relaxed and that you have fun. I want to take photos that will showcase your natural beauty and help you fall in love with yourself all over again.
What I don't want is for you to try and hide who you are. I know that you might be feeling nervous and you might have hang-ups over certain areas of your body but I don't want those things to cloud the day. I also don't want you to try and change who you are by using makeup as a mask to hide behind. The makeup that you wear should be flattering and should work with you to enhance your natural beauty rather than be there to change you.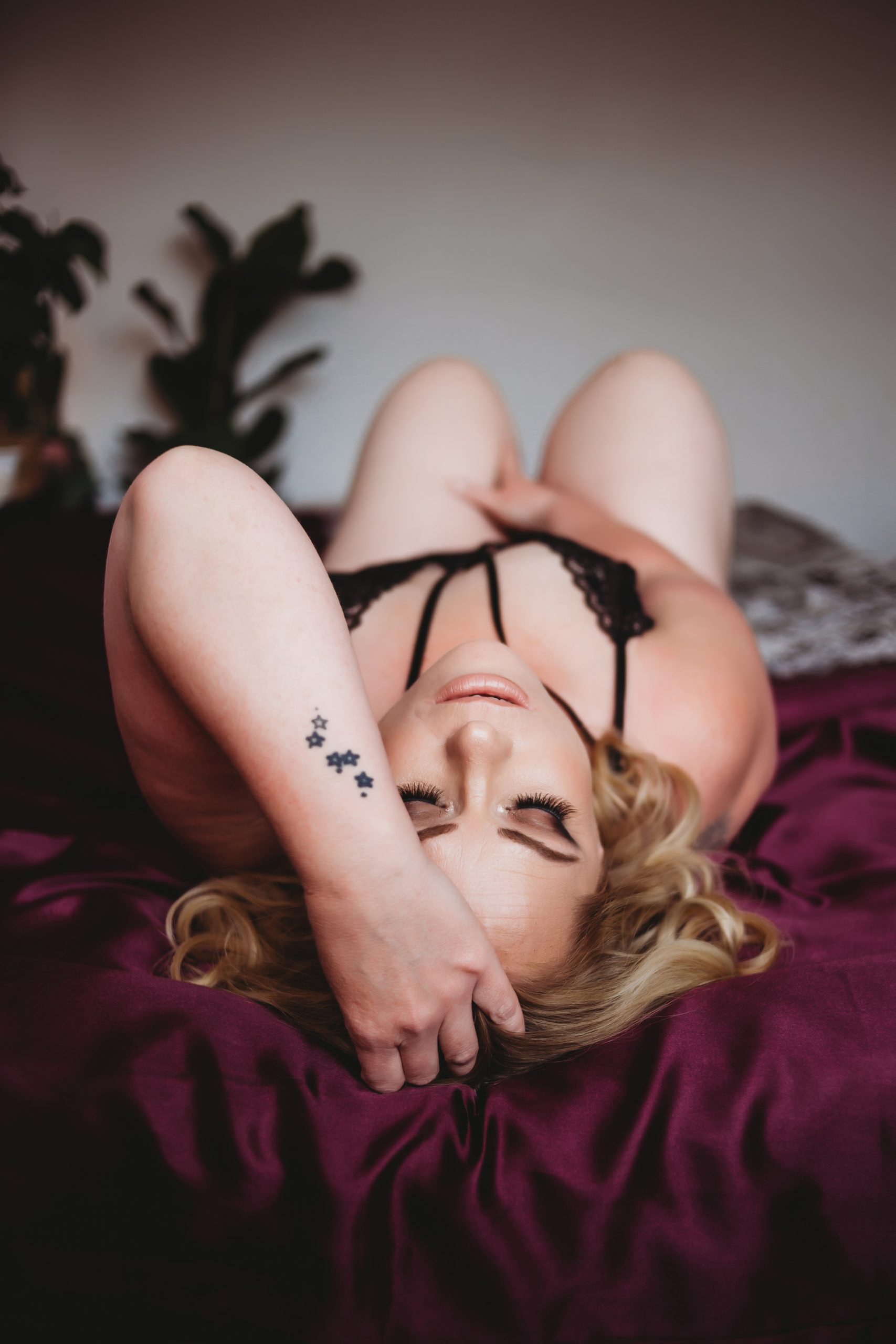 I want you to be able to look at your photos and see beyond the studio, I want you to forget about the location, I want you to be stunned and amazed, I want you to ask who that sex goddess is in the pictures, but I also want you to be able to recognise yourself. I want you to see your beauty and I want that to spill over into all aspects of your life. After your viewing party I want you to leave feeling empowered.
You get to choose the style.
Whether you want a natural look, a full glam look or something in between that is your choice. I'll talk to you about all of the options and guide you on what I think will work best for you, but at the end of the day this is your luxury boudoir photoshoot and I want things to be exactly the way you want them to be.
You'll be thrilled to learn that my incredible makeup artist, Jemma, has a wealth of experience and she can create an incredible look to match the style that you are after. There are always little extras on hand as well like false lashes, to really make your look pop. If you want sparkles and glitter, we've got them too!
Your makeup can be styled to compliment your chosen outfits and the colours that you are going to be wearing and of course we'll take great care to ensure we match to your skin tone. Don't panic if it seems like we have applied more makeup than you normally would, even the most natural of looks may seem like this to you but we want to be able to see the makeup and the look you have chosen on the photos, and if we are too subtle it just won't show.
There are so many options that you could go for including, glitter/sparkle eyes and a brilliant red lip, purple eyes and a natural gloss on the lip, brown smoky eyes and brown lip, or brown eyes with a  coral lip and that is just a few of the combinations. Once you have an idea of the type of look that you want or specific colours you would like used, we will do the rest.
Did I mention hair?
Did I mention that as well as being a makeup artist, Jemma is also a hairstylist, and on the day she will style your hair ready for the photoshoot. Curls and waves can add texture and movement to your photos but don't worry if you have short hair, or unruly hair that doesn't like to be tamed, we can still have your photos looking incredible.
What this all adds up to is a complete pamper session before we even get started with taking the first of your photos.
And did you know that the day of your photoshoot makes for a great date night, you will have had your hair and makeup professionally done, you will have been made to feel like a queen all day and at your image reveal party you will have realised just how damn sexy you are! Capitalise on that girl, go grab your significant other and enjoy an evening together.
This whole process of choosing your hair and makeup starts when you book your luxury boudoir photoshoot, you don't have to wait until the last minute and then feel pressured into making a quick decision. Remember I'll be there guiding and helping you long before you make it to my Leicestershire based photography studio.