Miss W's Boudoir Experience
Have you wondered what it actually means to invest in your own boudoir experience? Miss W shares how her life has changed since having her leicestershire boudoir photoshoot with me.
How has your life changed since your session?
I feel so much more confident in myself, I feel sexy and a total bad bitch!
What was your favourite part of the entire experience?
My favourite parts were the hair and makeup, it was so nice to be pampered, helped me get more relaxed before the actual shoot. Then seeing the final images at the end was amazing, I just couldn't believe it was even me!
How did you feel when you first saw your images?
Shocked was probably the first thought, I never would've dreamed that they would come out so good. The only photos of myself where I look at them and like what I see, was so happy with the results.
What did you think about the final products you received?
The final products are great, the quality of the album is amazing, such attention to detail even down to the little metal tag on the back all looked very professional. I love the retro view finder, nice little accessory to my bedroom. The card and the candle as well added a nice personal touch, pretty much burned half of the candle as well it's just so good!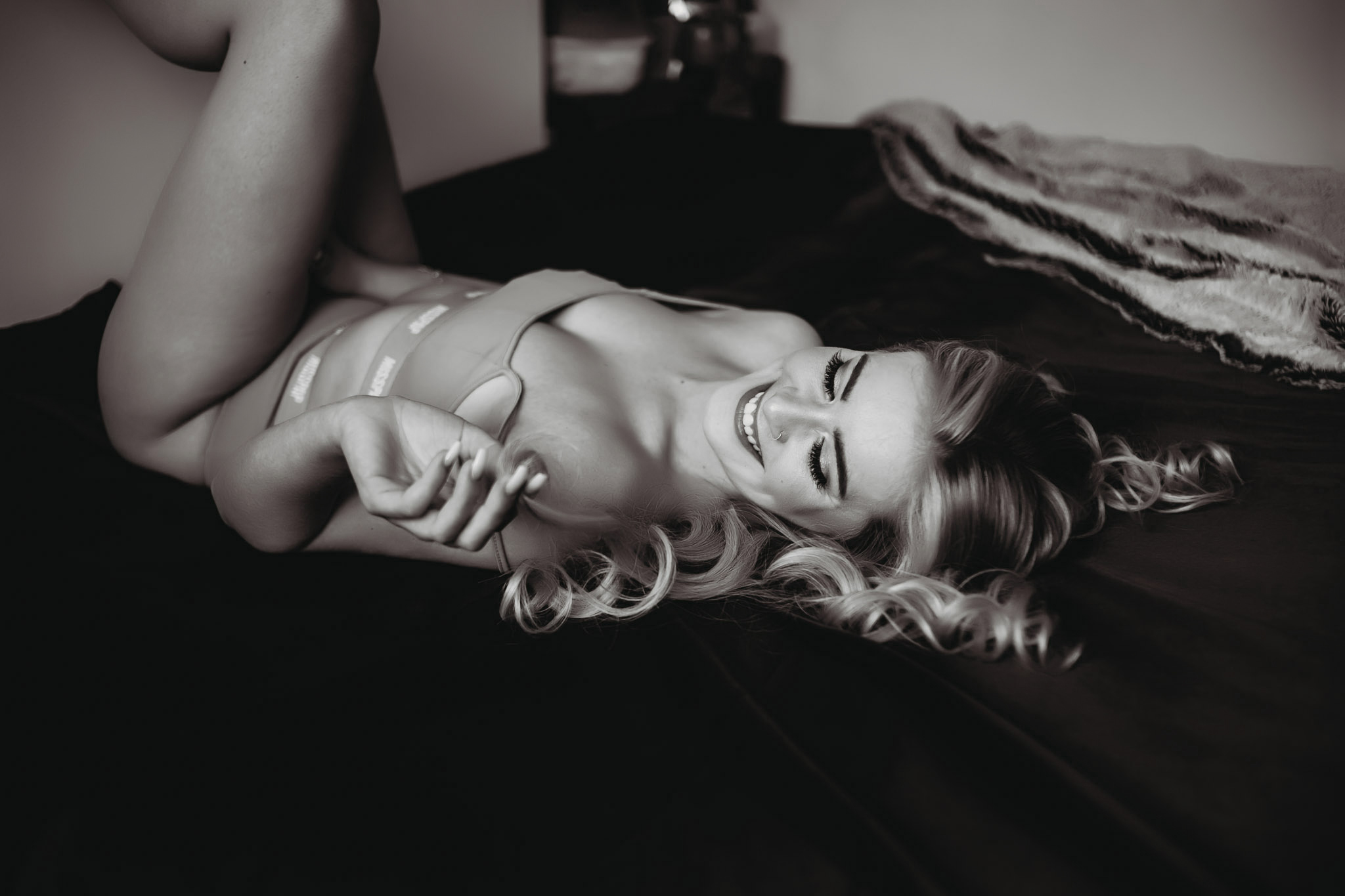 Did anything change about the way you see your own beauty as a result of the session?
It gave me a chance to see myself through someone else's eyes, it's so easy for us to stand in the mirror and pick apart what we don't like about ourselves but after doing this it's helped me embrace those things I didn't like before and realise that a lot of it is in my head, I look good! I feel empowered and love my body more than I have ever done thanks to you!
What is one thing you would do differently at your next session?
I would definitely have done more stretching to help with those poses, but other than that I wouldn't change any of it. Sarah made me feel so welcome, talked me through step by step, I had so much fun and got some great photos out of it as well. Thank you so much.