Take your boudoir shoot on the road
Have you ever thought about what it would be like not only to get those incredible boudoir style photographs but to take your shoot on the road and do it outdoors?
Now, I know what you are thinking, boudoir, by its very name, implies that it should be done in the bedroom, and whilst traditionally that might be the case, it isn't the only option. Yes, boudoir comes from the term for a woman's private sitting room or bedroom but when it comes to a boudoir photoshoot what we are looking to do is capture the essence of what could be happening in that private space.
Seduction, intimacy, abandon, fun, pleasure, self-love and self-care; these are the ideas, feelings and images that we want to capture in your luxury boudoir shoot and we don't need to be in a bedroom, or even indoors at all, to be able to achieve this.
Aren't location shoots a bit risky?
I'm not suggesting that you just strip off and get naked in the middle of any old location, because well, let's face it that would be a little bit worrying for us all and we could definitely get into trouble. But there are multiple locations, right here in Leicestershire where I am based, and also further afield, that are perfect for a boudoir shoot and if we also add in the right time of day and the right time of year…well, then we are onto a winner.
Natural light, the great outdoors, the beauty of not just nature around you but the sounds that envelope us as we shoot outdoors is something that you just can't replicate when shooting boudoir indoors. But there is so much of a boudoir shoot that we can take outdoors. We can take gorgeous outfits made from soft sexy materials, we can take your super high heels to help make your legs look even more stunning, we can pamper you with professional hair and make up and I can still create incredible sultry, sexy effects with the camera.
Of course, there is an element of risk involved when we take a boudoir shoot outside. Will we bump into dog walkers just as we are about to get the most amazing shots with you not wearing much? Possibly. Will the weather turn against us? Will the skies open up and the rain come pouring down? Maybe. Could you accidentally sit on an ant hill? I guess so, but that would be pretty unfortunate!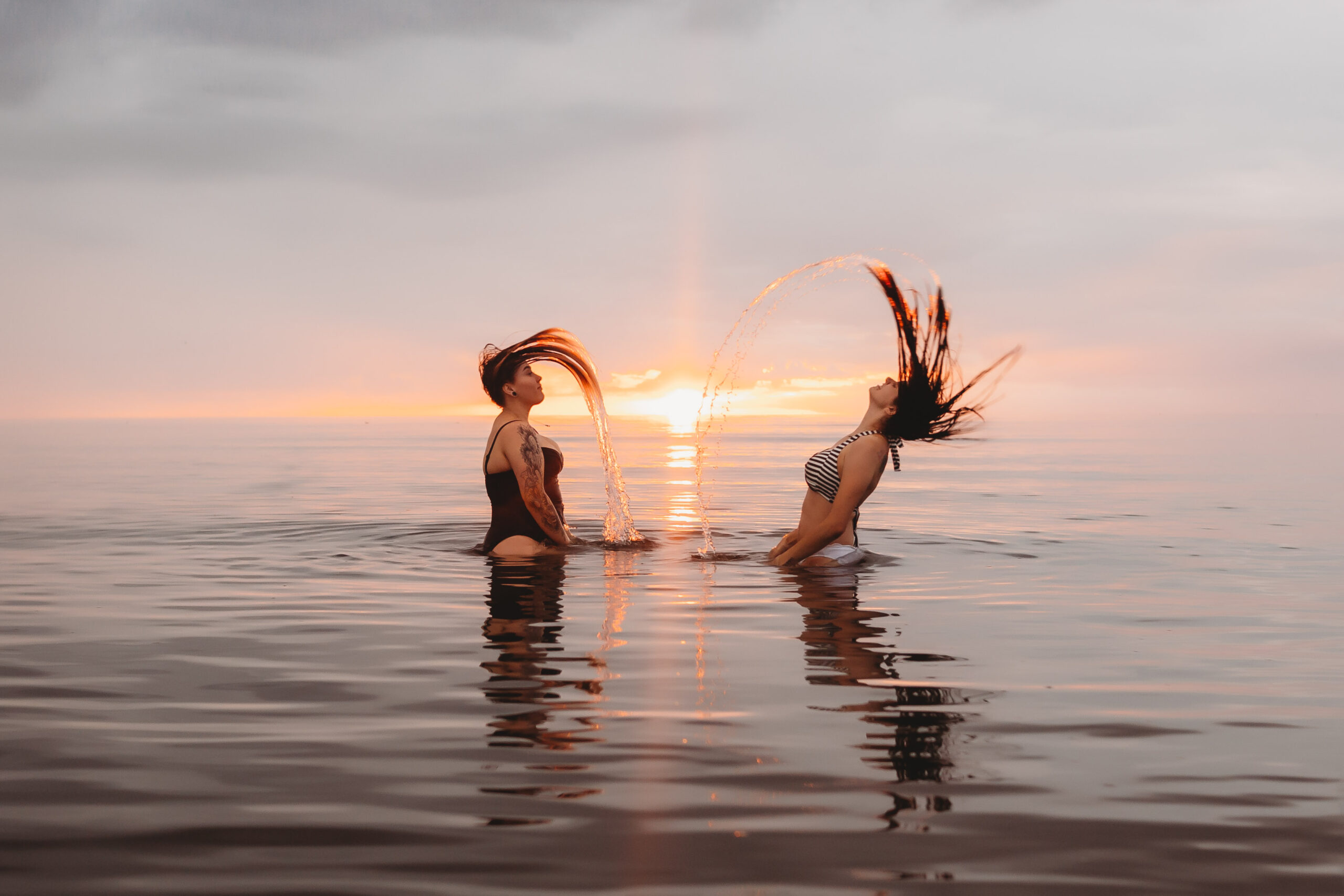 Here's the thing though, nature is beautiful and can enhance your natural beauty, nature can give us the most incredible backdrops, be that sunflower fields, streams, or beautiful woodland, it is all there right here on our doorstep for the taking.
Leicestershire based outdoor boudoir shoots.
I'm a Leicestershire girl and although I love to travel and I have done photoshoots all over the world I just love getting out into the natural beauty spots that Leicestershire has to offer.
Here are a few of my favourite locations:
A perfect outdoor boudoir shoot location is Knighton Park in Leicestershire at sunrise. It is such a beautiful backdrop and has so much to offer in terms of great locations for your boudoir inspired pictures. At 78 acres and boasting woodland and streams, amongst other beauty spots, it is a great location. I have done several shoots here and they have always had stunning results. I love being around water and the streams and babbling brooks that Knighton Park offers draw me in, but they also make for incredible pictures, you just have to trust me and be willing to take the plunge – literally.
Aylestone Meadows in Leicestershire offers another great outdoor location, if you are looking for pictures in tall grass where I shoot through the foliage then this is the perfect spot. There are hundreds of species of wildlife that have been documented at Aylestone Meadows, why not embrace your wild side and step out of your comfort zone?
Then there is Lodge Farm Sunflowers, based just that tiny bit further out in Warwick, but so worth a visit, hence why I'm slipping it in even though it's just outside of Leicestershire. Fields full of the brightest, biggest sunflowers that you have ever seen. This location makes for a really fun shoot but still gives us the intimacy of a boudoir shoot, we can still use all of those sexy seductive poses and you can still wear that gorgeous lingerie.
Boudoir is a feeling, not a room.
Boudoir is a feeling, it is about feeling comfortable in your own skin, it is about doing something different, it is about appreciating your body just as it is, it is about fun, as well as intimacy, sultry photos, sexy lingerie and pictures that will get you hot under the collar. That means that we can take boudoir on the road. The question is are you game enough? If the answer is yes then get in touch and let's get you booked in.