Kill two birds, with one stone. I'm sure you have heard the saying before, but what does it mean? It's about making the best of an opportunity; it's about not letting things go to waste and it's about thinking outside the box so that you can get more, without it costing more. It's about solving more than one problem at a time, performing an activity that gives you multiple rewards and benefits.
But how can you apply that to your Boudoir shoot? How can you benefit in more than one way?
Simple, turn your boudoir shoot into your date night. No, I'm not talking about something kinky and bringing your partner along to the shoot, although I have done couples shoots in the past. What I am talking about is ending the day of your boudoir shoot with date night with your significant other. Trust me, you won't regret it.
Why turn it into date night?
Think about it, it's absolutely perfect. You have had your hair and makeup professionally done by my incredible makeup and hair artist, Jemma Swinfield, you have had a huge confidence boost, you have spent the day smiling and having a great time. You have most likely seen yourself and your body in a new light and have fallen in love with it, and yourself, in a way like never before. You have finally seen what your partner sees; you are a GODDESS.
The prep work is already done.
I know from my past clients, and from my own recommendations, that on the run up to your boudoir shoot you will have been taking extra special care of yourself. You have most likely done all those things that you would normally put off. I'll bet this sounds familiar, usually there is no time or money for things like getting your legs waxed, your eyebrows tidied, or your nails done, but your boudoir shoot will change that. You want to look and feel your best, so you find the time, and the cash.
The run up to your shoot is almost like a mini pamper session spread over a few days. You eat well and drink plenty of water, you look after your skin so it looks fresh and beautiful, you might book in for manicure or pedicure (why not both), and you take care of any unwanted hair – legs, eyebrows, bikini line – you name it.
With all that done and with a fantastic mood-boosting and confidence-boosting experience under your belt, why let the day end?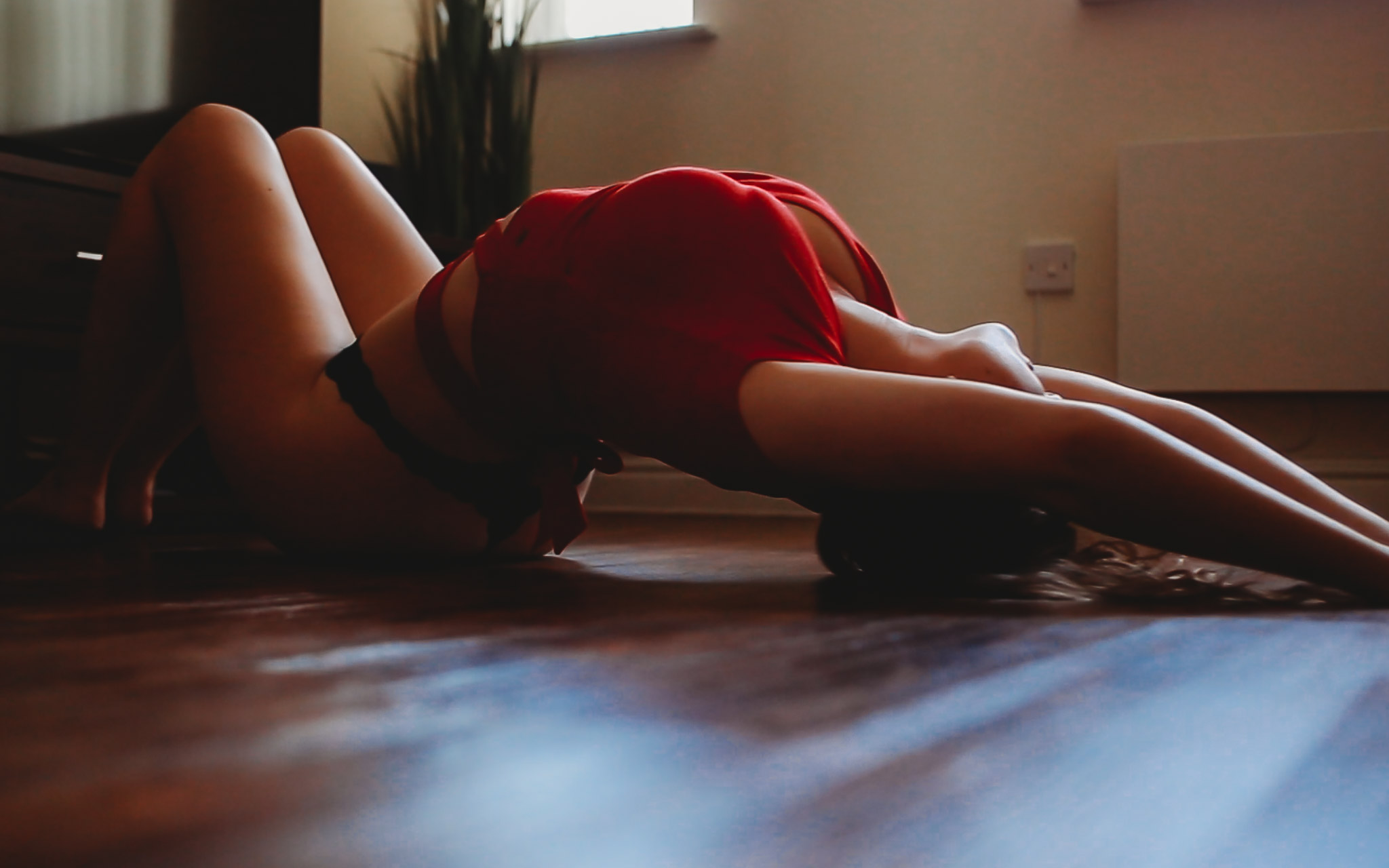 Let me set the scene.
You will probably arrive for your shoot feeling a little nervous, but also excited. You might not be 100% sure what to expect or how you will get on throughout the day, but you know it's an experience that you want to have. Getting your hair and makeup done, browsing through your outfits, and talking about what we will do first will help you to relax a little. Those first few poses will still feel a little awkward, you might be a little shy and have all sorts of things running through your mind; like what if you look as good as everyone else?  Or what if that awful spot is visible and ruins everything? And what on earth should you do with your arms? Arms are so damn awkward in photos!
But then you start to relax and actually have some fun, you start to really enjoy the process and we come up with incredible poses and looks that you totally smash. By the time we get to the end of the shoot phase you are on cloud nine. You are laughing and smiling, and you've even forgotten that you are walking around practically naked, that is how comfortable you now are.
By the end of the shoot, you are feeling amazing, but the best bit is yet to come. After a quick break we get back down to work. This time though we are reviewing your incredible photos together. Those nerves have probably kicked back in at this stage, you are nervous about what you might see, being in front of the camera isn't always something you love.
That first photo though – WOW. All those fears and worries are gone. You look INCREDIBLE and you feel even better. That confidence we built during the shoot returns but ten-fold now. You look HOT, how have you never realised that before? Looking through the photos ignites a fire in you, you feel a little giddy from the whole experience and you don't want it to end.
Carry the passion forward.
Why waste those feelings? Why just return home and go about your normal evening routine? No. Now is the time to really take advantage of how you feel, show off that new-found self-love and self-confidence, show your partner that a goddess has emerged (and she is feeling frisky).
Take all of that energy and happiness and carry it forward into a magical evening with your partner. Whether it is a night out or a night in, that really doesn't matter, all that matters is that you feel amazing, and it is time to share that with your significant other.